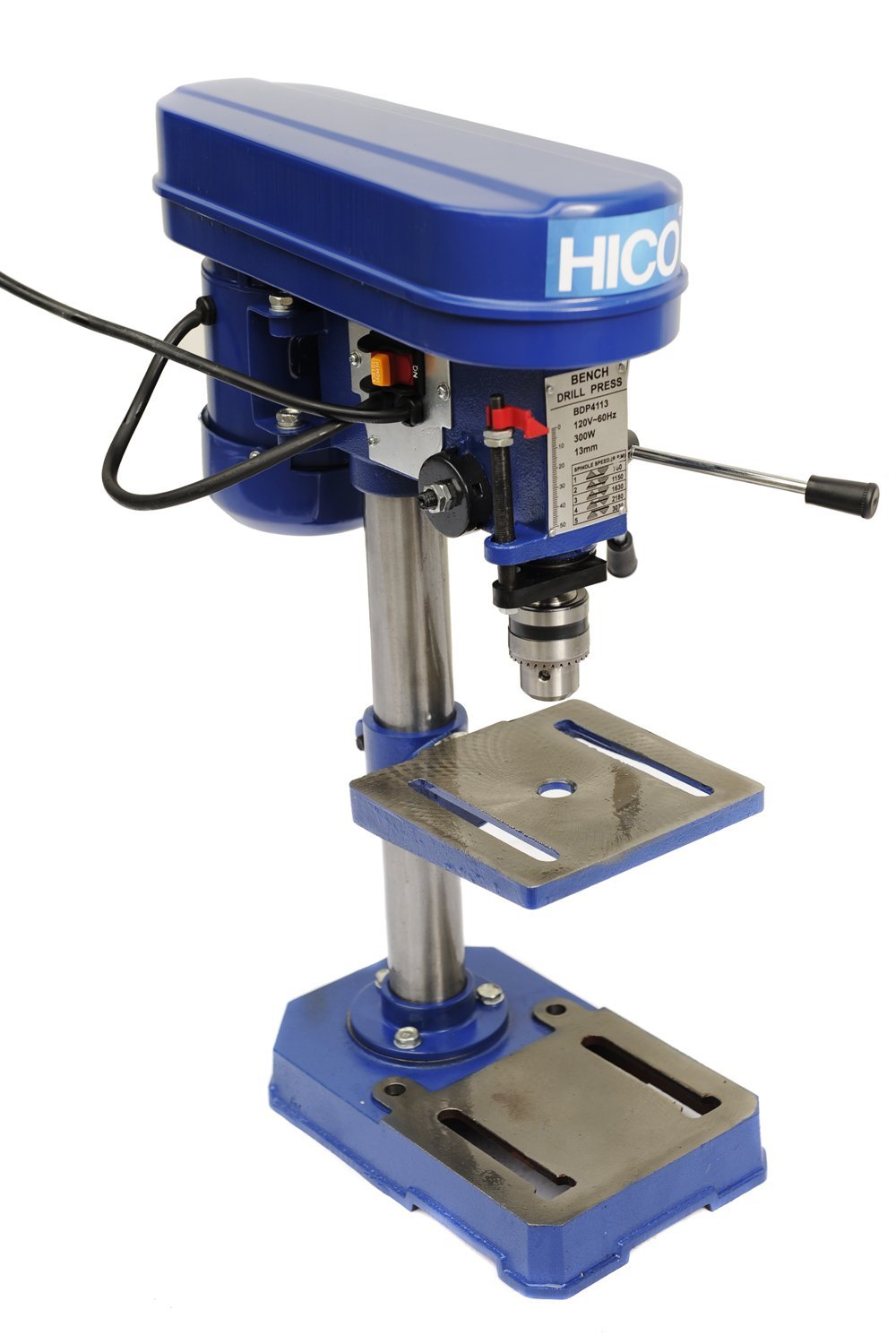 HICO-DP4113
8-Inch Bench Top Drill Press 5 Speed Rotary Tool Work Station comes with cast iron work plate, 0.5 inch chuck, chuck key and assembly tools. It has adjustable 5 speed belt driven spindle with 760 rpm to 3070 rpm range.
Further, this Hico
drill press
comes with a durable 2/5HP induction motor provides strong torque and power. HICO-DP4113 has 6.5 inch by 6.5 inch cast iron work table and adjustable height, plus/minus 45 degree bevel rotation.
HICO-DP4113 drill press rotary tool work station is compatible with Hico VMSO125, 5 inch vise / VMSO100 4 inch vise for increased stability.